Come see us at the upcoming Job Fairs in Hampton Roads!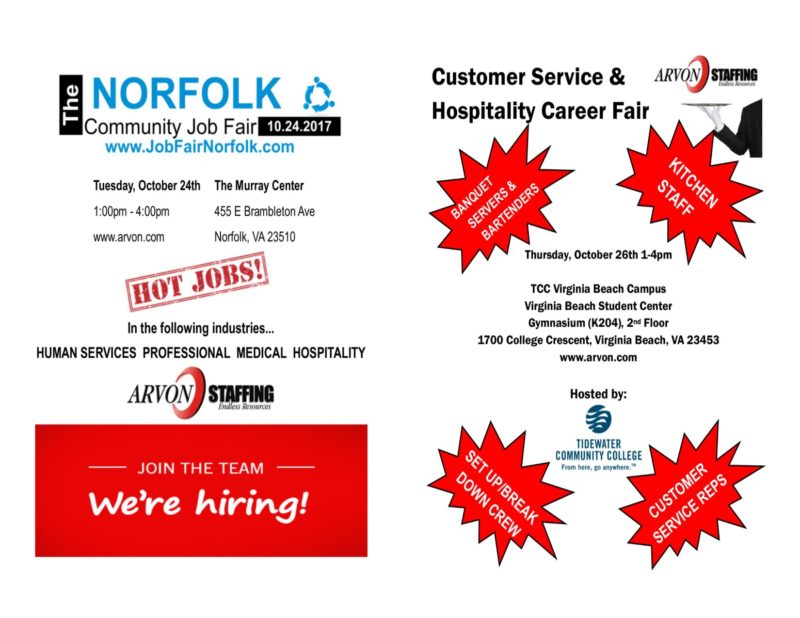 Find your career with Arvon Staffing! We work with employers that are looking for employees with your skills. At Arvon, you're not just a number. We're a local company and we value our community. Our job board is waiting for you...
Every business needs someone to manage their recruiting & interviews. Let Arvon Staffing do the hardwork & minimize your downtime! Consider us an extension of your Human Resources department.